Phoenix Eraser
Administrateur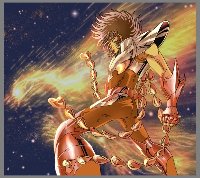 Hors ligne
Inscrit le: 19 Mar 2011
Messages: 254


Localisation: 34
Jungling 101 - What You Need To Know!
Commencer avec bottes et potions est standard si tu penses avoir de l'aide aux loups et un pull au bleu (ou de l'aide aux fantômes / un pull au red si tu commences là). Par contre, sans pull, c'est un peu naze.

Sinon, par curiosité, je suis allé regarder les builds des Udyr jungle à l'IEM. Bilan : Udyr jungle a été pick une grosse douzaine de fois sur la quarantaine de matchs du tournoi, ce qui est beaucoup. J'ai réussi à retrouver les items de 9 matchs.

Déjà, TOUS jouent smite+flash, TOUS prennent les mercury, TOUS prennent le heart of gold, TOUS jouent en phoenix. Au moins, c'est clair.

Après, ça varie.

En gros, Saint Vicious build mercury, randuin, wits end, maillet gelé et aegis (il va vers ça sur les 4 matchs où il a joué udyr jungle)

Linak, mercury, randuin, shurelia, negatron, wits end

hyrqBot, mercury / shurelia / hog + chainmail (donc vers randuin)

theoddone, mercury / hog / philo / aegis / negatron

diamondez, mercury / randuin / aegis / wits

Moralité, lors de ce tournoi, le core build d'Udyr était mercury / randuin, avec wits end si ça se passe correctement, aegis si le support le build pas, philo/shurelia parfois, un negatron si beaucoup d'AP en face et maillet gelé quand on peut se le permettre.

_________________
Beyond the Game
You can't stop the rock
Avant d'améliorer ton ELO, améliore ton jeu.